Monika Miszczyńska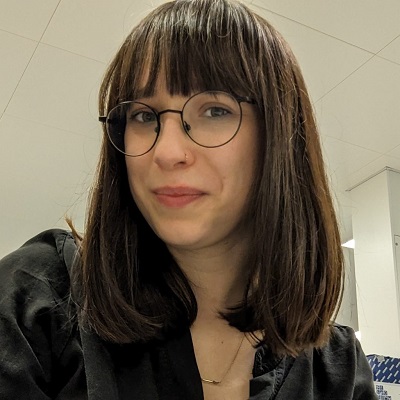 Modelling non-cell autonomous mechanisms of amyotrophic lateral sclerosis (ALS) and frontotemporal dementia (FTD) in vitro
Abstract
Amyotrophic lateral sclerosis (ALS) is a fatal neurodegenerative disorder characterised by motor neuron (MN) death. ALS is predominantly sporadic in origin, with only 10% of cases presenting a clear genetic cause. Of the different genetic mutations associated with ALS, a hexanucleotide repeat expansion in the C9orf72 gene represents the largest proportion of familial ALS patients. Regardless of the causative origin of ALS, 97% of all patients show mislocalisation of a key DNA and RNA-binding protein called TDP-43. TDP-43 and C9orf72 mutations, amongst others, are also present in frontotemporal dementia (FTD), thus putting ALS and FTD on a genetic spectrum.
Although MNs are the cells primarily affected, astrocytes and other glial cells have been shown to play a role in the disease. iAstrocytes show hallmarks of C9orf72 mutation, including a presence of nuclear RNA foci and cytoplasmic dipeptide repeat proteins, as well as TDP-43 proteinopathy. To study the non-cell autonomous mechanism of ALS, we have set up co-cultures of induced astrocytes (iAstrocytes) differentiated from neural progenitor cells (iNPCs), reprogrammed directly from patient fibroblasts, and motor neurons derived from induced pluripotent stem cell (iPSC). Pathophysiologically-relevant assays where astrocytes and neurons are co-cultured, recapitulate the astrocyte toxicity against neurons in both ALS and FTD cases, and can be used to screen drug candidates.
Biography
Dr. Monika Myszczynska is a postdoctoral research associate at the University of Sheffield, based at the Sheffield Institute for Translational Neuroscience (SITraN). She studies the non-cell autonomous mechanism of motor neuron disease (MND), focusing on the role of astrocytes in the disease. She specializes in in vitro disease modelling and utilizes the models to unravel the mechanism(s) of action of drug candidates to treat MND.