Tudor Ionescu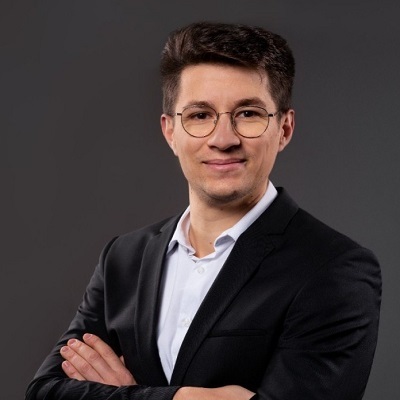 Functional Ultrasound for the In Vivo Monitoring of Pharmacological Effects
Abstract
Over the last couple of decades, functional magnetic resonance imaging has emerged as the gold-standard method to investigate brain activity and functional connectivity in vivo and at whole-brain level in both humans and animals. While fMRI is undoubtedly driving forward our understanding of brain function, it does suffer from the convoluted, incompletely understood nature of its blood-oxygenation-level-derived (BOLD) signal and from its poorer sensitivity compared to other imaging methods. More recently, functional ultrasound (fUS) has emerged as a powerful alternative to fMRI. While not yet fully translational, fUS has shown great promise to outperform fMRI with regards to spatiotemporal resolution and sensitivity. Being also easier to handle, house and much less expensive than MRI, could fUS be a better option than fMRI for functional brain imaging in the future?
The lecture will cover the principles of fUS, present direct comparisons with fMRI, as well as applications of fUS to monitor pharmacological effects of different classes of compounds, thus aiming to provide a comprehensive picture of the present and a glimpse into the future of this promising new imaging technology.
Biography
Tudor Ionescu completed his B.Sc. in Medical Engineering at the Universities of Stuttgart and Tuebingen (2011-2014), followed by an M.Sc. in Biomedical Technologies from the University of Tuebingen (2014-2017). He obtained PhD at the University of Tuebingen (2017-2022), where his research focused on exploring brain function through simultaneous PET/MRI imaging. Since 2022, he has been a PostDoc specializing in Functional Ultrasound at Boehringer Ingelheim.