Nils Gassen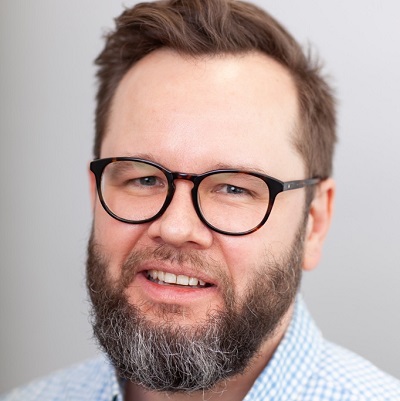 Neurohomeostasis under Stress: Autophagy and Metabolism in stress-related diseases.
Abstract
Autophagy is an evolutionary conserved cellular housekeeping process implicated in the surveillance and recycling of cellular proteins and organelles, thereby maintaining cellular homeostasis and functioning. Importantly, autophagy has been centrally linked to stress-related disorders and mental health. Especially in the brain, synaptic autophagy has been shown to regulate synapse remodeling and plasticity, appears critical to neuronal homeostasis and viability, and is directly linked to neuronal functioning and mental disorders.
Consequently, genome-wide and proteome-wide association studies have indicated a significant over-representation or impairments of autophagy-related pathways in multiple brain disorders. In line with these findings, autophagic dysfunction has been shown in several stress-related animal models of mental disorders. However, a comprehensive analysis of the role of autophagy during stress and stress-related mental disorders, and an investigation of autophagy-inducing pharmacological and non-pharmacological intervention strategies have not been conducted to date.
In interdisciplinary approaches we aim to improve mental health and stress resilience by targeting the cellular homeostasis and autophagy system. Leveraging a bottom-up approach that combines mechanism-driven neuroscience, clinical studies in patients and healthy subjects and innovative technologies, we uncovered novel mechanisms underlying stress resilience with regard to protein homeostasis and identified solutions to promote mental health. Together, our results unlock the full potential and effective use of biomedical research for the development of health-promoting interventions.
Biography
Dr. Nils Gassen has a long-standing experience in cellular and molecular biology with in-depth knowledge in the fields of cellular signaling, stress-response and resilience, immune-biology and protein homeostasis. His multidisciplinary and translational research focuses on major protein quality control mechanisms like autophagy or proteasomal degradation and their role in the stress response and stress-related diseases, the metabolism, the immune response and the defense against viral pathogens.
Dr. Gassen is experienced in establishing defined, experimental and interventional human cohorts including clinical trials with depressed patients. Dr. Gassen and his research group were able for the first time to link stress-related disorders to autophagy. Dr. Gassen has co-authored more than 50 articles with an H-index of 30, cited over 12.000 times. His articles have been published in renowned journals as Science Advances, PloS Medicine, Nature Communications, Cell Reports and Molecular Psychiatry. He received numerous honors and was recently awarded as Visiting Professor at Charité, Berlin.