Venue
Łukasiewicz – PORT Polish Center for Technology Development is scientific and research Institute. Our scientists conduct both basic research and develop new technologies for industry. The scientific and research activity of the Institute is based on three Centers: Materials Science, Life Sciences & Biotechnology, and Population Diagnostics. Research Groups as well as specialized and measurement laboratories operate within these units.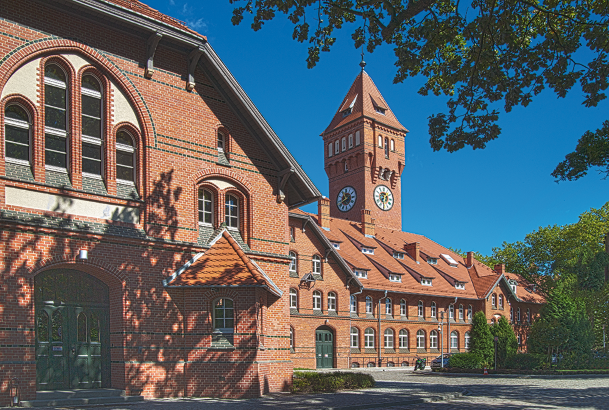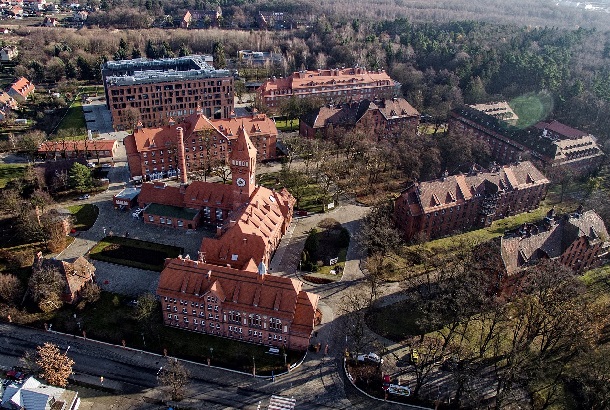 The Life Sciences & Biotechnology Center is a modern institution with a research, development, and implementation profile. It focuses on significant civilization problems and develops competencies in neurobiology, oncology, and broadly understood biotechnology.
Łukasiewicz – PORT is located in the historic Pracze Campus. It consists of buildings erected at the turn of the 19th and 20th centuries, surrounded by greenery. Brick walls house modern laboratories with world-class equipment that enables the implementation of both application research projects and basic research.
Since 2019, our Institute is part of the Łukasiewicz Research Network, the third-largest research network in Europe. It connects over 30 institutes from all over Poland, and its goal is to build a bridge between science and business.